Yarrow Volunteers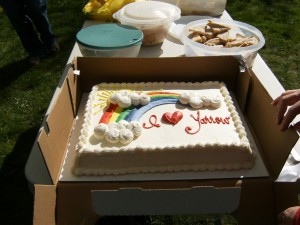 One of the best things about Yarrow is the community events that take place. The reason they are so successful is the vast number of volunteers that help out. From community dinners, to plant sales, parades and Santa breakfasts, we have fun!
Come on Yarrowites – get involved in your community! Meet some of your neighbours and have a great time too!
Yarrow Days is coming up (first Sat in June) and we could use some extra hands. We have the following positions available:
Parade Judge (3) – we have 9 categories & you will be needed to do the judging & presenting before the parade, from 9:00 – 9:30
Parade Marshall (4)
Vendor Table Set-up and Take-Down Assistance
Concession Stand Assistance
Condiment Table Assistance
Helpers needed at the dance:  door staff to sell tickets, help bussing tables
Contact us about becoming part of the Yarrow Volunteer Society.